---
---
WHY Kaliinas?
Kaliinas, a name that I adopted several years ago for my brand of accessories made with Colombian communities, thanks to the fact that one of the first communities with which I was able to share knowledge is located in the upper part of Colombia, Punta Gallinas, as this community is Wayuu, with their language take this word that has a great spiritual meaning, for this reason I have decided to continue with my process as a guide and emotional companion to those who need it with this same name, merging two passions of my life, the commercialization of accessories with which I support Colombian indigenous and vulnerable communities and to help different people through messages from the universe. Being a guide and why not?, an external confidant to the usual circle of people who are present, so that they can see things differently, providing an extra hand to emerge and face everything that comes to life in a positive way. and more pleasant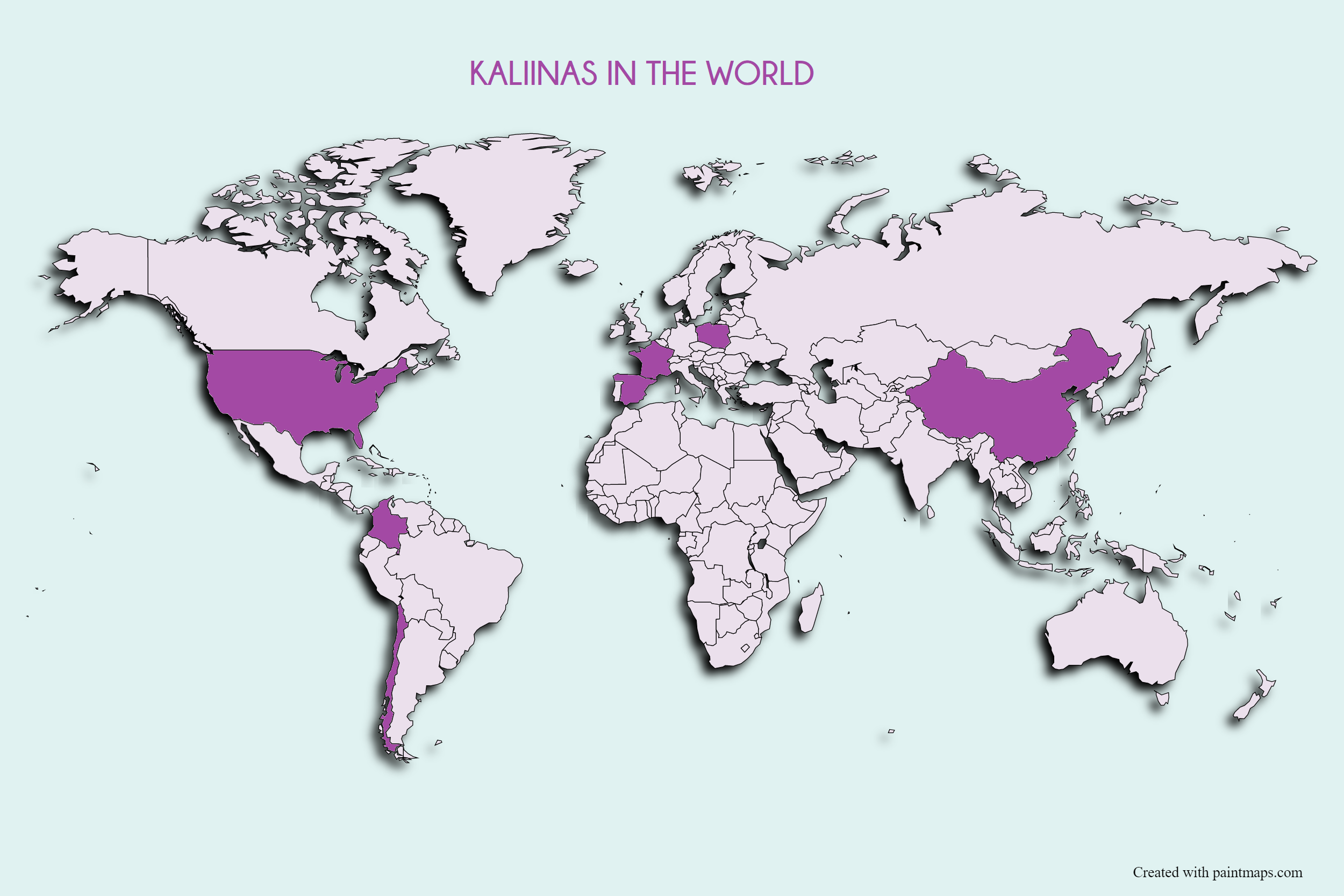 Brief Kaliinas
KALIINAS, is a brand you want to wear
A Colombian Moment Closer to You!
Kaliinas is a brand created in order to combine the richness of traditional Colombian craft techniques with global fashion concepts and trends.
The elaborate collections follow the mix of the ethnic style with the contemporary look, which characterize the brand. The pieces are loaded with rural-style details through the fusion of artisanal or rustic materials with leather, in a varied range of colors where we try to give a little more prominence to the range of earth colors where the protagonist is the honey color. , since for the Kaliinas brand, it is currently the new black.
The main flagship products under the Kaliinas brand, are made with completely handmade supplies, made with Colombian indigenous and vulnerable communities.
Traditional Wayuu backpack – Wayuu Community
Wayuu Beach Basket – Wayuu Community
Pindo Beach Wallet – Hulia
Iraca round wallet – Nariño
Hand envelopes in Wayuu fabric with leather – vulnerable community of Bogotá
Wayuu sandals with tassels – Wayuu Community
Wayuu blankets made with recycled fabrics – Women of the Wayuu community
Hats – Ancuya Nariño and Wayuu Community
Leather Wallets – Leather goods Bogotá
Card holders, Fanny packs, Wallets – Leather goods Bogotá
TODAY
We are a company that sells traditional handicrafts and produces fashion accessories inspired by artisanal techniques.
We currently work in alliance with more than 300 artisan women of the Wayuu ethnic group, who generate income for themselves and their families, thanks to the commercial management we carry out.
Our vision is to produce and market fashion accessories of excellent quality, that are desired and competitive in the world market and thus be able to generate income in as many artisan communities and families as possible. Our job is to train and strengthen producer groups in production techniques, design, trends, administrative and commercial processes, while providing fair payments to artisans, social development and sustainability in the market.
spiritual Meaning
So that you know what Kaliinas is: Chickens, here I share with you its Spiritual meaning, with which you will better understand my position and what I intend to do with my emotional and spiritual work through the Messages of the Universe.
The Hen, represents the family and new beginnings, is the one who does not stay as a spectator of the world around him, whether it is his main family, friends or the community in which he lives or develops, but who has a more active activity to offer your guidance, support and protection at all times.
The symbolism of the Chicken is about listening and paying attention to the inner voice, to be able to give it to others who may need your advice, it is encouraged to get more involved in the community.
This in the same way allows us to discover our true strengths and weaknesses to know how to face problems when they come into our lives.
–
What can we learn from Chickens: Kaliinas?
That good luck and prosperity are important, that they are present in your life, but that is not everything. As long as we are as healthy as our loved ones, we can consider ourselves very lucky.
Leave behind the negative energies or threats that can enter your world when you feel uncomfortable or insecure, we must trust ourselves to do everything we set out to do.